Carrot Swap Beta Testnet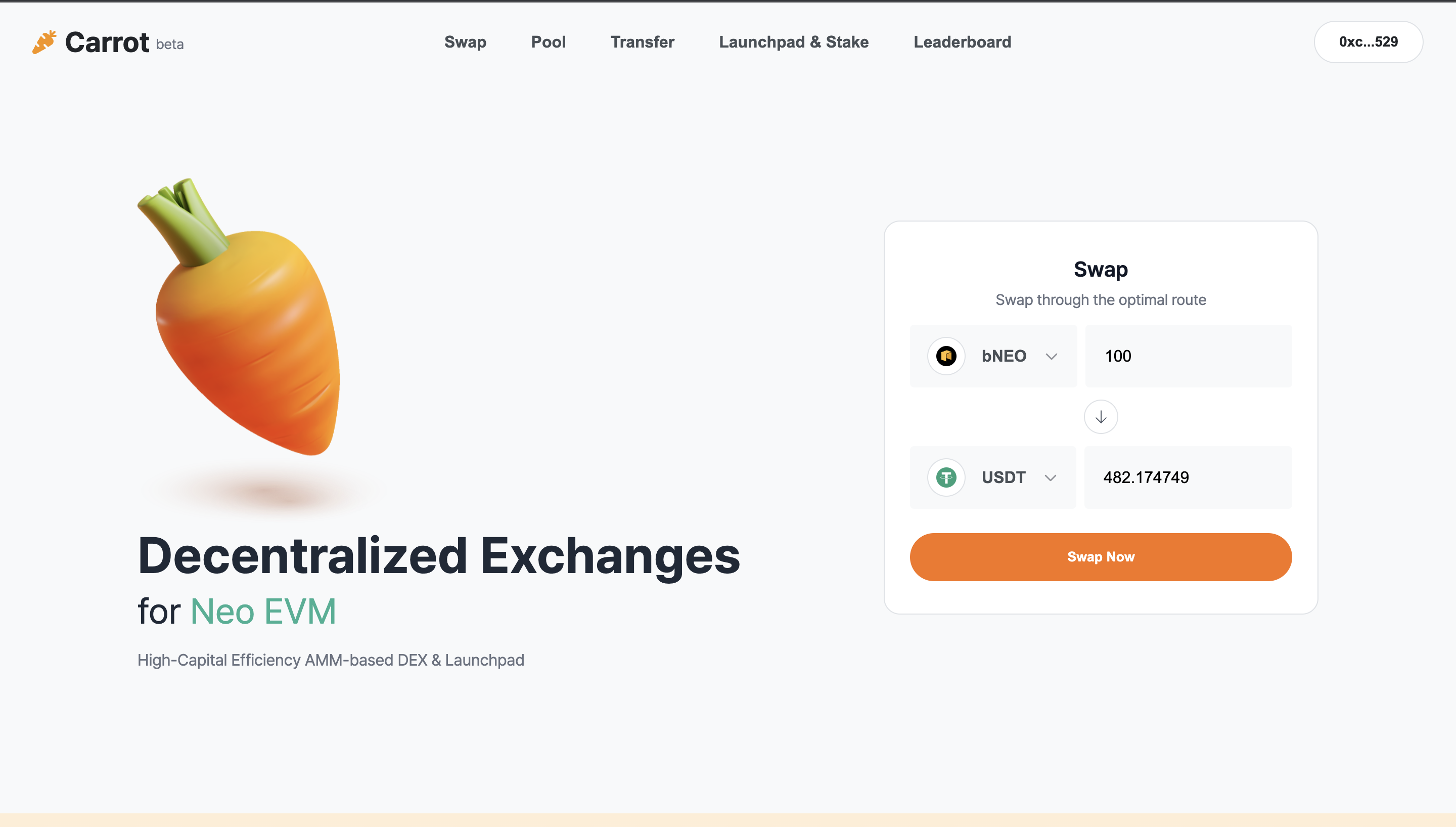 Back here with another potential crypto airdrop, this is a testnet task where you dont need real funds to perform the task, so its quite risk free, all you need to do is invest some few minutes of your time. The crypto is continuously expanding, new projects are always coming up, and these projects need testers to test their platform to know how good their platform is. The UI/UX experience needs some feedback, the transaction time and other aspects relating to the platform needs feedback too. The reason most of these platforms reward testers is because, these testers put in effort in testing and adding to the growth of the platform before launch. The did all the tasks asked to be done by the team, gave their feedback, and also helped to spread and advertise the platform through social media interactions, so it feels right to get rewarded by the devs. Besides the trend in the crypto community now is, if you make your community happy through airdrop, you are going to have an excellent community that will help in the sustainable growth of the project. No airdrop, no community, if you doubt it, ask SUI and SEI.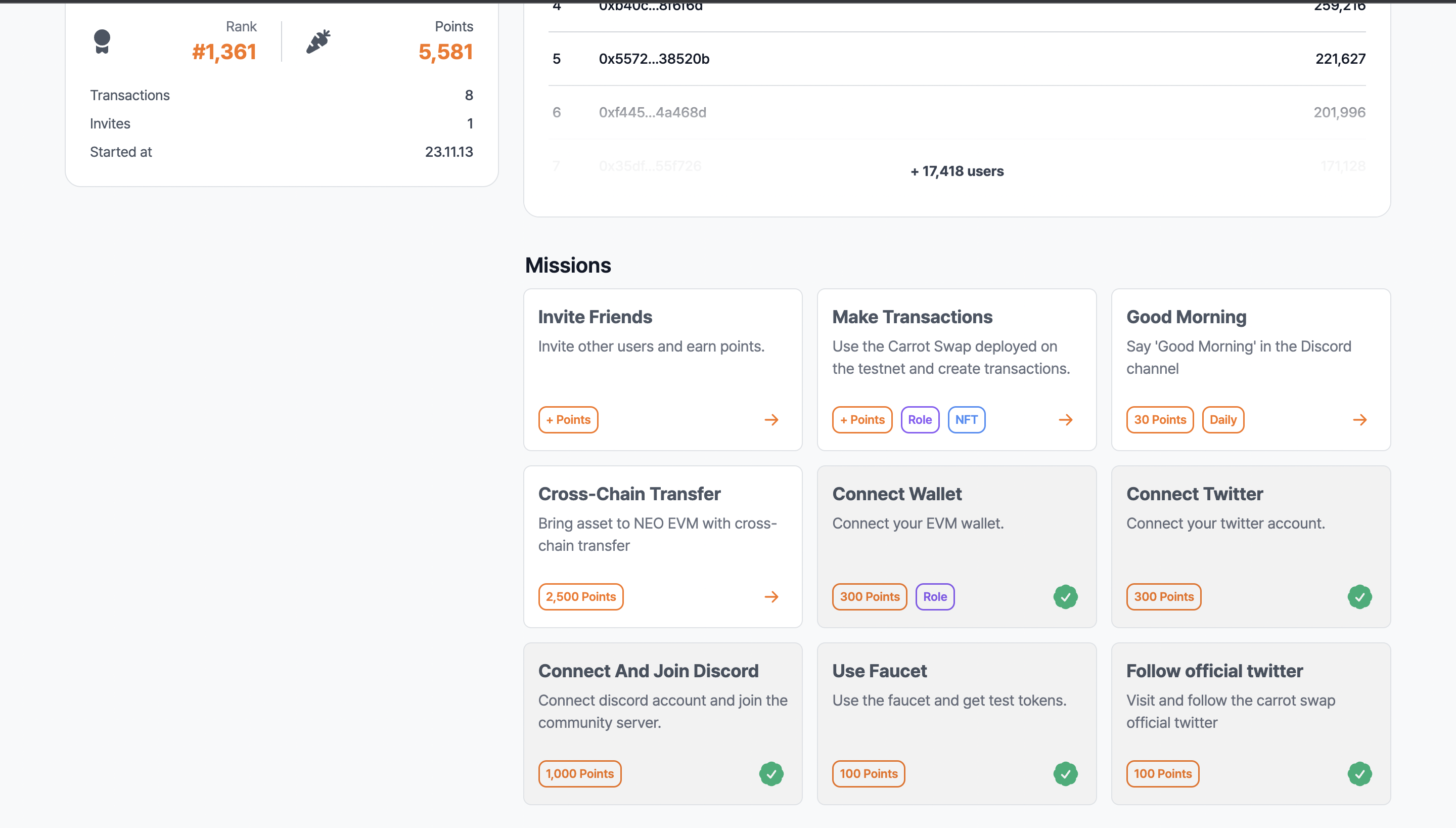 To participate in this testnet you have to go to Carrot Swap website and register, you have to connect your wallet to the site, connect your twitter and discord to the site also because these are required tasks, you need to do some social interaction and also transanctional interaction with your wallet. Dont worry its a testnet you dont need money for it, you need testnet tokens for it. After connecting your twitter you can do the twitter task, which involved following their official twitter handle, then the discord involves joining the discord channel and saying daily GM, these tasks give you points when you perform them daily, but following the twitter and joining the discord is one time thing.
The next thing is faucet, you need faucet for interactions on the platform, so click on the faucet task and do the task, its also a one time thing, you can then focus on other tasks like inviting friends if you choose to, you get more points, you can also do the transactions and cross chain transfers to get more points. Making transactions and cross chain transfer gives you daily points.
Posted Using InLeo Alpha
---
---